What Our Delegates Say
"DCD brings an audience to us that enable us to reach a lot of our target customers and raise their awareness, and educate them in a way that enables them to raise the awareness to other people. So you quickly get the networking effect of extending the message through the thought leaders that are coming to this event."
Peter Poulin, Green Revolution Cooling (DCD>Webscale)

"DCD events are number one, great for networking - I've been in the data centers space for 17 years. There's some very interesting people and I enjoy the introduction of technologies the opportunity to learn."
Don Mitchell – Victaulic (DCD>Webscale)

"Data center dynamics is a great place to come and network, learn and get educated. There is a commitment our space that is rather extraordinary, I come here because some of the minds in our space come here to collaborate and share what's worked and what's not worked. So when I leave here I usually have a lot of new contacts that helps me help them solve new problems and I also have an expanded knowledge base of what's working in the business, what's not working in the business and what the business needs."
Greg Stover – Vertiv (DCD>Webscale)
"I have been involved with DCD for a very long time. I think it's by far the best conference because it's very focused on what's important in today's world."
Peter Gross - Bloom Energy (DCD>Webscale)
"DCD Webscale is a great conference for us because some of our best customers are in high tech and so we see a lot of them here in the west coast so this is a natural place for us to Introduce in some of our latest products because we have a lot of our existing customers we a lot of new prospects so it's a perfect place to really gain access to those customers in the infrastructure side who are really looking at the latest capabilities and the latest functionality and the latest product in the market so dcd webscales is a perfect place for Nlyte software to introduce a new product. We find the event very useful because it tends to draw the types of people that are looking to improve their infrastructure and data center so it's the right audience for us."
Mark Gaydos – Nlyte software (DCD>Webscale)
"It allows us to reach out to a lot of potential customers, interact with them, show them our new technology and be able to really showcase some of the products that we're offering in services that we can't necessarily see in other venues"
Mike Sirard – Narada (DCD>Enterprise)
"I really like this event because it brings everyone together and so you can see what your competitors are doing you get to see new trends in the industry and everyone is extremely friendly even your competitors. It's a closed space and you're really able over the two days to make friends more so than some of the other conferences I have been in where it is just about the speaker or about how big your booth is so I really like the intimacy of it"
Erik Anderson: Baselayer (DCD>Enterprise)
"One of the benefits you get from an event like today is you get to talk to different industry of partners. So as an example, when I was on the panel with Equinix and Anixter where we're basically discussing the methodologies around multi-tenant data center as well as things to look out for"
Tony Santiago - Datapipe (DCD>Enterprise)
"An event like Datacentre Dynamics and this free event workshop is phenomenal because we have customers coming in who if they're not already in the processes of moving their data center sites, want to learn and the fact that we're able to talk to these people and give them the information they need and then start a conversation…priceless"
Time Hendrix: Anixter (DCD>Enterprise)
"You can't ever learn enough, you can't ever have enough lenses with which to see the world, and perspectives can help shift things so much in term of where dogmatic opinion come from so I do enjoy it form that perspective. One of the great things from a DCD perspective as far as a conference like this is getting together with peers and other thought leaders within the industry and having the opportunity outside of a day to exchange thoughts and ideas. I think that's really where the value of dcd comes to play."
Chris Crosby - Compass Datacenters (DCD>Colo+Cloud)
"I have been to a number of DCD events and I have enjoyed them, I like to see the new products and services hear about what's going on in the data center industry, both now and In the future. So what I really like about the DCD events is that they do a terrific job of spreading them out in different and diverse locations in North America; San Francisco, Toronto, Dallas- Fort worth with great venues and I enjoy the content of DCD events"
Robert McClary – Iron Mountain (DCD>Colo+Cloud)
"One of the things I really enjoy coming to is events like this in the industry. To get different peoples perspective different peoples roles different peoples experiences and responsibilities and you all get them all to talk about them same thing, this kind of event is really valuable whether it is in this continent or some other continent, all of them create an opportunity for people to exchange information. My personal goal in life is to learn something new every day and these kind of events are central to that."
W.Pitt Turner – Uptime institute (DCD>Colo+Cloud)
"This is my first time at DCD and I didn't know what to expect. The surprising thing is that the panellists actually came from very diverse backgrounds. I really think that DCD is really relevant as we are marching into 5g and I hope to be able to participate in the future."
Caroline Chan – Intel (DCD>Colo+Cloud)
"The combination of the DCD and OCP partnership is phenomenal! It's about openness across everything and these DCD events do that for us. Whether it's in the plenary sessions or the individual sessions from vendors or customers or in the showcase area. The open dialogue, talking about specifications, getting feedback from each other and driving the community together to understand what's needed and what we can deliver, so we can improve the IT infrastructure of companies of all sizes worldwide. I love that about the DCD events - you facilitate the openness with specifications, technology and conversations."
Dave Peterson – HPE (DCD>Colo+Cloud)
"I really enjoy coming to DCD, this is my third one this year. I went to New York, San Francisco and now this! It's always a wonderful experience and allows you to get some great insights into where the industry is going and the visions some of the top leading thinkers are thinking about where we should be going and some of the difficulties we're facing. Its good to see folks that we're providing solutions to hear them say, ok this is how we see the market changing so we're in line with them and that's of high value to definitely Panduit. You can only grow if you go out your comfort zone."
Sonu Knunkhun – Panduit (DCD>Colo+Cloud)
"DCD is a catalyst for the industry moving forward allowing a safe haven for thought leaders to come in and discuss things are that even a little bit provocative into even within their own company, here it's a safe haven to discuss ideas it creates the momentum that creates the ability for the data center industry to continue to lead in technology. Without the data center there is no internet, without the data center there is no social media, the data center is the core foundation now of the world. One of the great things about DCD is the amount of industry experts that come together from varying aspects of all the data center business, some are enterprise, some are cloud, some are colocation, they are all here together as a brotherhood, as a fraternity. The atmosphere here is tremendous it is a fraternity of diverse people which is key with diverse Industry and thought leaders to come out you create an atmosphere."
Joe Reele – Schneider Electric (DCD>Colo+Cloud)
"I find that these plenary sessions around the DCD event are increasingly important for us, the amount of interaction we have with our peers and with the industry and they really set the stage for the coming day and the event to follow in a way that is powerful important for all of us. So we get lots of interaction amongst our colleagues and peers we also have a great opportunity to follow up in the upcoming days with regard to any discussions we might have and it really helps to kick start the event and from a great bad4e for the days to follow."
Rob Nash-Boulden - Black & Veatch (DCD>Colo+Cloud)
Nothing can take the place of face to face interaction. The humans attributes about getting face to face networking, being able to pick the phone up and understand who you are talking with, there's nothing that can replace it. I learn so much when I go to these events. People learn from me I make lots of great contacts I just can't see it getting replaced with anything.
Nancy Novak SVP, Construction Compass Datacenters (DCD>Enterprise 2018)
I think DCD is a great opportunity for face to face connections with people you get to meet a lot of your customers you get to see a lot of new prospects, spend a lot of quality face time give demonstrations hear first-hand what's going on in their world, it's just a great place to connect and learn engage collaborate we love it
Michael Dongieux, Founder & CEO, Fulcrum Collaborations (DCD>Enterprise 2018)
The importance of being part of the DCD edge is to show the industry that edge is happening and we should pay more attention to it.
Yuval Bachar Principal Engineer, Data Center architecture at Linkedin & President and Chairman of the Board at Open19 Foundation (DCD>Enterprise 2018)
I was at one of thre first DCD's in the Lancaster hotel in London and I've been at DCD's around the world for many years, it's a great wealth of information, you have an amazing community in the data center space so I'm very much in sync with the data center industry. I see a great need for the knowledge that data center dynamics actually offers.
Kelly LeValley Hunt Global VP BlockApps (DCD>Enterprise 2018)
It's a great place to get together here in New York. We get more done in a day here with our customers than we can trying to chase them down individually all over the globe. We love the partnership and certainly appreciate the venue and the opportunity.
Alexis Stobbe, Vice President, Anord Critical Power Inc. (DCD>Enterprise 2018)
I come here because I'm trying to figure out what we're not doing right and I would like to learn how other people are doing stuff and how I can do stuff better
Jonathan Levine, CTO, Intermedia (DCD>Enterprise 2018)
The DCD enterprise event here in new York is a great opportunity to connect with customers, several customer meetings throughout the session. And not only be able to do it in a great place like Manhattan makes it a quality return on investment in terms of the time and travel
Scott Mills Global Vice President, Sales Engineering/ Solution Architecture (DCD>Enterprise 2018)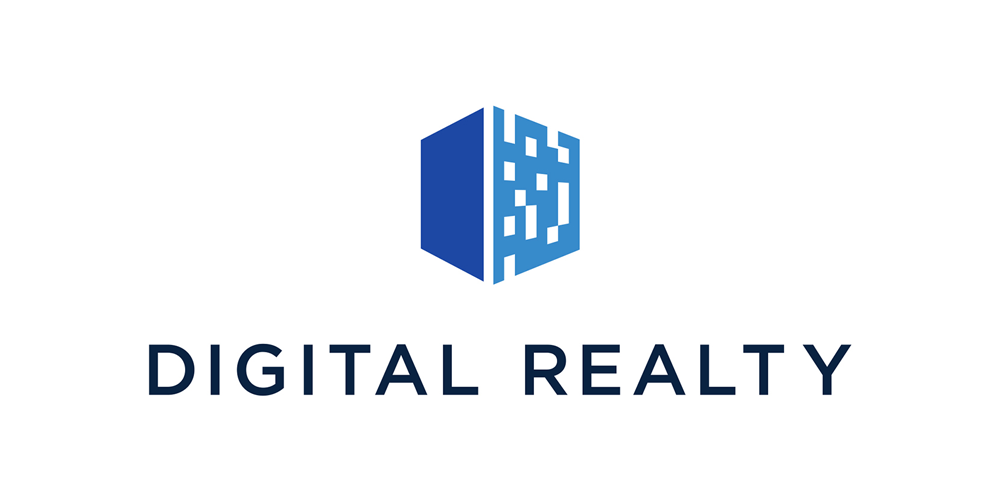 There are just so many people here and meeting face to face is just so much more effective you see people you haven't seen in a while and you get to talk about things that you otherwise wouldn't have. Once you make a commitment to come to an event like this it would be a crime to not take full advantage and talk to people face to face because there are so many opportunities out there.
Bret Lehman, Senior Technical Staff Member, IBM Modular Data Center (DCD>Enterprise 2018)
It'd good to be on the listening side and when you listen to people you learn more about their interests as well as their concerns so that helps us by having open an frank conversation as well as input from various point of views, customers and competitors as well.
Jad Jebara President & CEO Tuangru (DCD>Enterprise 2018)
DCD did a fantastic job in organising the venue for planetary network session, roundtable debate; no one needed to be intimidated with what anybody. Excellent setting for us to interact
Susanna Kass EVP, Head of innovation, Sustainability Strategy BASELAYER (DCD>Enterprise 2018)
DCD does a great job at putting together a forum. The ability to get together as an industry and be able to share some of these thoughts, for me DCD does a great job at putting together an event that enables us to share some of our perspectives but also to be able to get feedback from people.
Kevin Brown CTO, IT Division Schneider Electric (DCD>Enterprise 2018)